Do you want to join our team ?

Send us your application here !
Let's shape the future of financial services
and grow together !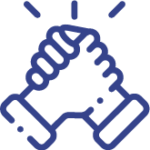 TOGETHER
We create, innovate and support the bank & Insurer of tomorrow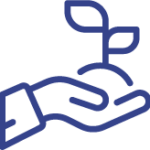 GROW
As an individual and shape your own career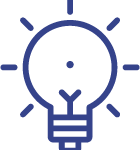 LEVERAGE
Our expertise and technology ecosystem to build sustainable solutions

PARTICIPATE & COLLABORATE
Dynafin Community

LEARN & EXPLORE
Dynafin Academy

YOUR CONTRIBUTION COUNTS
Dynafin Innovation Lab

Caroline Colebunders
Meet me, this happy face over here! Also known as Caroline 
Most of you will know me as the person who likes to go on adventure, passionate about food, interior design and a true animal lover.I'm persistent,  I'm playful I am firm, but fair!
And in every aspect of life, I WILL find something positive 
As from the beginning of my professional career at DynaFin in February last year, I worked for a client who I'm still working for today as AML Officer. I've managed a variety of tasks whereby I got the possibility to further develop myself in Compliance, KYC/KYT and explore the world of Sanctions & Embargos. I was also given the opportunity to further develop my personal skills and share my expertise in Credits with the other colleagues within the DynaFin Family.
And that's also my mission here at DynaFin.
To let you truly be yourself when we welcome you to our warm DynaFin family.
To start your journey being surrounded by dozens of supporting colleagues.
To find your challenge, to be mentored and to be empowered.
To be proud of the work you deliver and to be valued for that.
And last but not least, to have FUN doing it!
Want to know more about us? Don't hesitate to contact me or my colleagues for a cup of coffee or tea 

Yvan Giannuzi
Hello,
My name is Yvan, Consultant of 28th year old (2022). In 2016, I graduated in Business Management & marketing.
I joined the DynaFin Family in the early 2019. After only a month on the bench I could already start my first mission at the client KBC AM as Project Coordinator. More specifically I currently coordinate the Fund Simplification Project. This consist of fund's mergers & liquidations.
What started as a temporary support of 3-6 month, has been extended up to four years now.
After a previous experience in consultancy in another company, I clearly feel the difference of DynaFin in this sector. Actually, DynaFin already included me in the team even before my contract was signed. DynaFin gives you the freedom and support to develop yourself through trainings, webinars, events, interesting missions, internal growth opportunities, etc. with all respect of work-life balance.
Take the plunge and join our Team!