Being responsible for recruitment, I am very pleased to see which talented young as well as experienced professionals joined the DynaFin team these past few weeks. Many of them have been referred to our company via our consultants who warmly promoted DynaFin as a great employer and place to work. As part of our onboarding process, I systematically ask for feedback on the reasons why they decided to join our growing company. Next to our colleagues referrals, there are multiple other aspects that distinguish us from the other offers candidates receive, of which you can read more below.
After a warm and structured welcome period, our new colleagues are joining our project teams on interesting business transformation programs and operational excellence initiatives at our different clients. During the first months we continue the onboarding (in the role of consultant) and training period (methodology certifications, soft skills, business knowledge, etc.), all part of our DynaFin Academy.
____
Human Centric Approach
All candidates appreciate DynaFin's human centric approach which they could immediately recognize during the recruitment phase, where they met with our passionate team of experts who tell about their experiences at the heart of evolutions in Financial Services, creating the bank & insurer of tomorrow.
Transforming existing banks & Insurers, by developing new digital solutions, automating processes and redefining business models
Supporting neobanks, Fintech, Regtech & Insurtech companies in developing products, defining & implementing their business models and navigating through Risk & Regulations frameworks
Data at the center of innovation, supporting the industry to govern, manage and use data to reinvent their business
With a client base of > 80 Financial Institutions in Belgium, we cover as good as all banks, insurers, credit institutions, brokers, custodians and asset managers
 ____
Focus on Personal and Continuous Growth through personalized career tracks
When candidates choose their next employer, as a recruiter I have witnessed a shift in focus over the past years. Not only the financial elements make a difference but especially the elements part of the overall professional and personal well-being, like the ability to learn and grow, as well locally and/or globally and find a right work/life balance.
Organize your Hybrid way of working – Home Office / Client Office / DynaFin Office
Discuss & define your personalized career track & linked evolution path
Define your career path at DynaFin or even within our International ecosystem of consulting firms, which is called Alan Allman Associates
Well-being initiatives and follow-up with your personal buddy / people leader
 ____
The importance of creative and innovative professional roles in a career choice
Talented young graduates and seasoned professionals receive multiple job opportunities in today's market. In their feedback on why they decided to join our company, our new colleagues stress the importance of the Innovative Mindset of DynaFin consultants and the ability to be part of the DynaFin Innovation Lab.
Brainstorming, Ideation, Development of Proof of Concept
Co-Creation with technology partners of new products & services
Partner of the FinTech Belgium, discovering new trends & evolutions in the Financial Tech Landscape
Providing our talents with an innovative playground to explore and grow
 ____
Be in touch with Technology Providers and Tech trends, even as a Business Consultant
In these times of digital business models, our candidates understand the importance of keeping touch with technological revolutions. The relations which DynaFin built with not only the BE Technology scene, but also within our Eco System, are a key element for candidates to join.
Based on our business insights we are able to design Banking & Insurance apps for our customers together with our sister company JArchitects
Data and Data Virtualization solutions developed with our sister company Satisco
Operational Excellence solutions developed with our technology partner Software AG

Robotic Process Automation
Artificial Intelligence Solutions
Process Mining
Risk & Compliance Enterprise Management Tools
____
An in-house DynaFin Academy where theoretical trainings are combined with practical trainings organized by the DynaFin Experts.
Next to the above arguments, candidates also highly appreciate the information they receive on our DynaFin Acadamy. As our candidates all are eager to learn, the structured Academy setup is an important asset at DynaFin. In addition they value the DynaFin Webinars where all consultants receive updates on the company, the market, and colleagues share their project experiences.
A knowledge Database build by our experts to train the Financial Services Professionals of tomorrow
Theory combined with field best practices : Learn about products & services, systems & technology, methodologies and project best practices
Colleagues sharing their project experiences through interactive webinars
Tech companies pitching their technological solutions
ExCo members sharing their view on the market and the company evolution
Guest speakers providing insights on the evolution of the industry
____
Many of our candidates are looking for more (than a job), and are attracted by all DynaFun Activities !
Maybe one of the most important feedbacks is the willingness of candidates to enter into the DynaFin community, be part of the 'One Team, One Dream'. They all have seen numerous pictures on our website of the Fun events and activities we organize and which really create our companies Team Spirit.
Enter into the DynaFin community and enjoy not only expertise but also Music, Culture, Sports, … activities to enjoy and connect with your colleagues
ESG/CSR linked activities supporting good causes
Company events (diner, drinks, quiz, cooking & tastings, get togethers…) with a high Fun Factor
DynaFin is an ambitious and growing company, so I have many recruitment challenges ahead of me. I hope to still welcome an additional 10 new colleagues in the coming months, before year end, as we will need additional expert professionals to join our project teams starting soon on some large client programs.
Join Us and discover all above for yourself !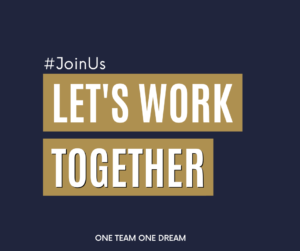 Alexia